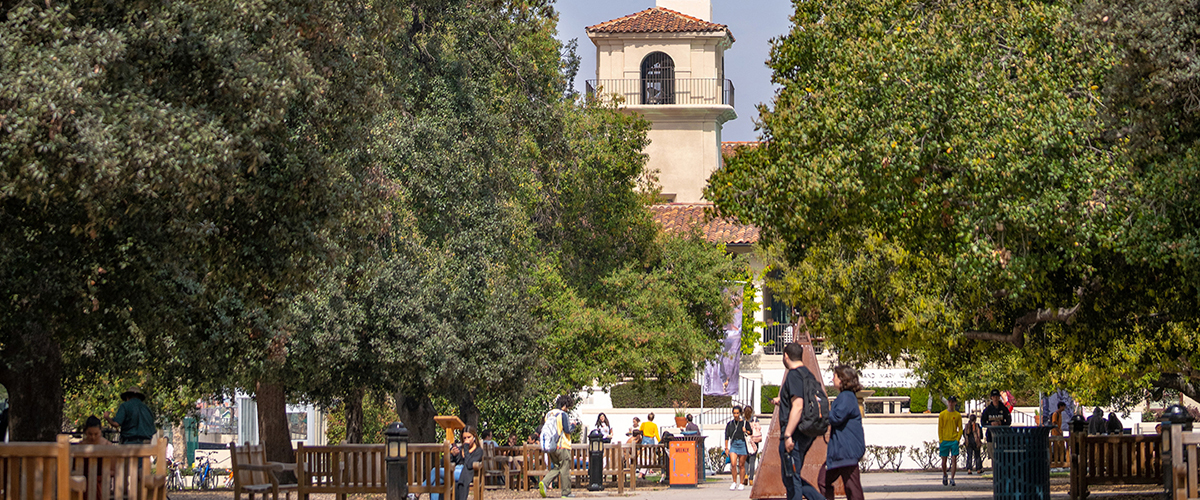 Occidental College is has created the Edgerton-Occidental Endowed Merit Scholarship to attract talented middle-class California students who otherwise could not afford a private liberal arts college.
Your gift of $200,000 to establish your named endowed scholarship will be matched with an additional $100,000, increasing the value of your gift to $300,000. Your philanthropy matched by this challenge will have a greater impact on the life of an Oxy student and create a more equitable Oxy community.
Empowering Middle-Income Students
Oxy's mission is to educate the best and brightest students, regardless of their background and financial situation. Unfortunately, in recent years students from middle-income families are turning away from small liberal arts colleges like Oxy because the tuition is out of their reach and financial aid is not an option.
With the Edgerton-Occidental Endowed Merit Scholarship, tuition does not need to be a deciding factor for the accepted student from a middle-class family. The student can focus on "where do I want to go" rather than "where can I afford to go?"
With the cost of college rising steadily, more and more middle class families find themselves in what seems like an impossible predicament: too wealthy to qualify for federal grants — but not nearly wealthy enough to pay for college on their own."

September 10, 2019
Increasing Access by Closing the Gap
Students want to come to Oxy to learn and live in an intimate setting. Small classes, close relationships with professors, opportunities for experiences in Los Angeles and around the world – Oxy offers a transformative experience unlike that of larger, state institutions. 
With your gift to the Edgerton-Occidental Endowed Merit Scholarship, Oxy can close the tuition gap with UC schools such as UCLA, UC Berkeley and UCSD and equalize tuition. Accepted students can choose the school that best fits their needs and aspirations without tuition being the deciding factor.
Amplify Your Impact For Good
With a leadership gift to establish your endowed scholarship, the Edgerton-Occidental Endowed Merit Scholarship will allow Oxy to continue its mission of excellence, equity, service and community by educating talented students from diverse socioeconomic, cultural and intellectual backgrounds.