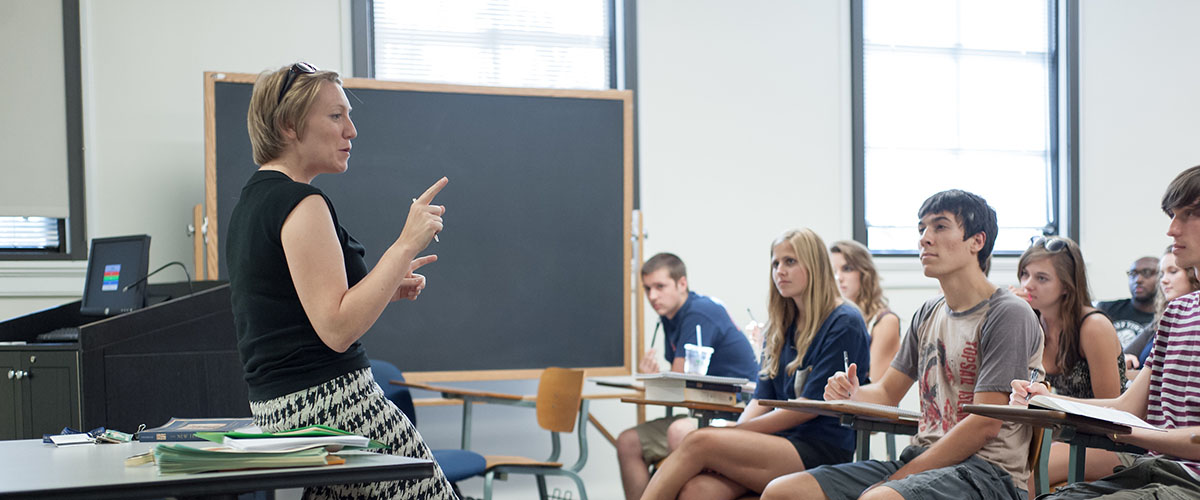 Ask any Oxy graduate, and they will tell you that the powerful relationship between professor and student defined their Oxy experience, regardless of their major.
Close to one-third of Oxy's faculty is expected to retire over the next 10 years. This presents us with an opportunity to invest in a new generation of faculty that will shape the curriculum and the College for decades to come. Your generosity in supporting endowed professorships and academic departments will attract top talent and underwrite compelling teaching and advising, one-on-one research partnerships, and lifelong relationships that shape careers.
Our gift officers will work with you individually to discuss how you can leave a lasting impact on Occidental and how best to reach your philanthropic goals.
Faculty Support*
Named Incremental Professorship ($3,000,000)
Your investment would create a named incremental professorship for a distinguished individual in your preferred discipline. (Please note that this gift opportunity is only available for certain academic departments.)
Named Existing Professorship ($2,500,000)
Your generosity would create a named existing professorship within your preferred area.
Professor of the Practice ($1,500,000)
Your support would enable a named endowment for a professor of practice, a non-tenure track, part-time faculty member who is a leader in his/her field outside of academia.
Directorship/Lectureship/Postdoc Fellowship ($1,000,000)
With your support, this endowed fund would underwrite a named directorship, lectureship, or postdoc fellowship, which enables the College to attract and recognize exceptional academic staff, or an esteemed adjunct professor.
Academic Department Support
Department Chair Fund ($500,000)
Your gift would create an endowed fund to provide funding for priorities of the department.
Visiting Scholar/Artist fund ($500,000)
This generous gift would enable the College to bring to campus accomplished individuals, exposing students to acclaimed examples of artistic and scholarly expression.
Innovation Fund ($100,000 and up)
An investment in an Innovation Fund would enable an academic department to take advantage of new opportunities and initiatives.
Faculty Research Fund ($100,000 and up)
Your support of this fund would generate crucial support for scholarly work across disciplines.
*Endowed gifts contribute an estimated 5% of their principal each year for their designated purpose.