Alumna | American Studies | Class of 1971
During her six years as CEO of what was then known as Claremont University Consortium (CUC)—the central administrative support organization for the seven Claremont colleges—Brenda Barham Hill '71 P'03 was responsible for trying to get seven college presidents to agree on such basic issues as library services, campus safety, information technology and land use planning.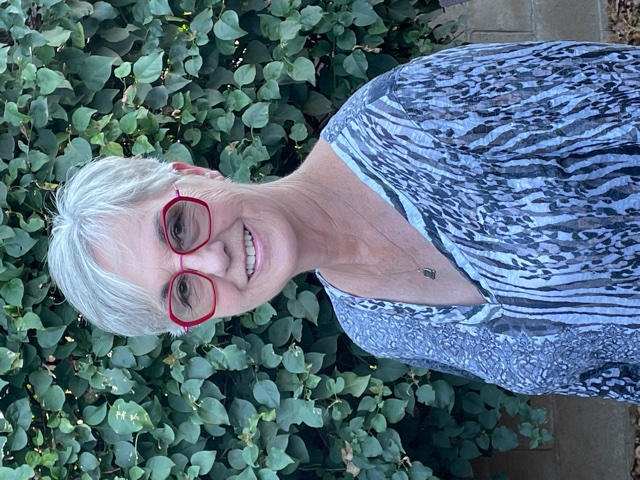 "My six years at CUC were probably the most challenging years in my career," says Barham Hill, who retired in 2006 but continued working as a consultant for a total of 45 years in higher education. "It's a complex system. They describe it as a family, and in some ways it is—each college often has difficulty living with the others. But by and large it worked pretty well."
She credits her Oxy education for making it possible for her to thrive in such a challenging environment. "I can't imagine another academic background that would have served me as well. It taught me to think critically, to think across disciplines, how to use tools of those disciplines, and be flexible. It developed habits of mind for me that have been lifelong.
 "It's all Oxy's fault," she laughs.
The daughter of a Pearl Harbor survivor—"my mom took films of the bombing from the backyard"—she lived all over the country as her father pursued his naval career. As the first person in her family to attend college, she didn't have a particular career in mind when she enrolled at Oxy. "I was one of the first to major in American Studies," she says. "I always joked that I took anything and everything that I wanted, and it all counted toward my major."
After graduation, Barham Hill heeded a suggestion from Dean Brigida Knauer and went into student services at Cal State Bakersfield. Her two years there led to the University of La Verne, where she worked her way up to associate provost before moving to CUC—first overseeing student activities and then working as a senior development officer. She moved to Scripps College in 1986. (Along the way, she earned a master's degree and later a doctorate at what is now Claremont Graduate University.)
During her 13 years at Scripps she became vice president for planning and research and secretary to the board of trustees. "My boss called me her utility infielder, because I touched on almost every aspect of administration during those years," Barham Hill says. "I'm a quick study, and I learned early what I wasn't good at. It's been essential to be able to say, 'I don't know, but I'll find out and follow up.'"
Despite her many years in Claremont, she never lost touch with Oxy. She's currently president-elect of the Alumni Board of Governors and has regularly served as class reunion committee co-chair over the years. The Class of 1971's 50th reunion was no different—Barham Hill was co-chair and had an idea to make it even more meaningful.
"I couldn't have gone to Oxy without financial assistance, and in my career in private higher ed I have seen how expensive it has become and how essential financial aid is," she says. "So I asked what if we include raising $250,000 for a Class of 1971 scholarship?" She and classmate Andrew Rubin successfully pitched the committee on the idea, which included a 2021 Day For Oxy challenge that raised more than $103,000 from more than 50 donors—by far the largest total raised by any class. The total raised made the class scholarship eligible for a $100,000 match from the Edgerton-Occidental Merit Scholarship Program, established last year by Occidental trustee Louise D. Edgerton '67 M'69 and her husband Brad.
"Oxy was already out there with an ambitious goal, and we just fit right in," Barham Hill says of the scholarship. "To help middle-income kids afford Oxy, I think that's really important. We want diversity of background, and there's a whole lot of folks in the middle for whom a little can go a long way. For me, this is a labor of love."