With appreciation for her outstanding achievement in public health, the Board of Governors honors Cheryl Prigodich '06 with the 2021 Erica J. Murray '01 Young Alumna Award.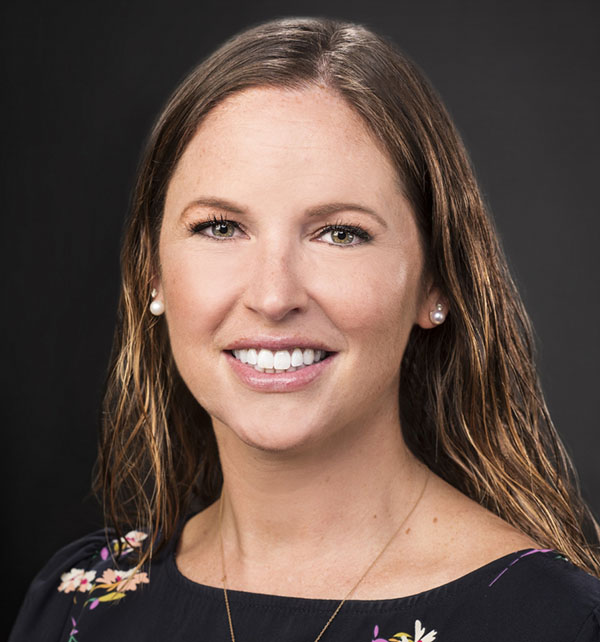 Cheryl graduated from Oxy in 2006 (psychology major, women's studies minor). During her time at Oxy, she was a mentee of Alumna of the Year Dr. Kim Shriner, working part time at Dr. Shriner's infectious disease practice and volunteering for Dr. Shriner's multidisciplinary nonprofit for individuals with HIV/AIDS, The Phil Simon Clinic. At Oxy, Cheryl played on the Women's Soccer team and was an all-conference jumper and thrower for women's track & field. Upon graduation, Cheryl worked as an emergency medical technician in Los Angeles for two years, then earned her Master of Public Health degree from Dartmouth Medical School, and later awarded a Presidential Management Fellowship at the Centers for Disease Control and Prevention (CDC).
Cheryl has spent the last 12 years working at the CDC in various different capacities. She worked as an analyst for the Strategic National Stockpile program, and then as a liaison with congressional budget staff for the Office of Financial Resources' Office of Formulation, Evaluation, and Analysis. She also served as a contract officer's representative for CDC's Office of the Chief Operating Officer, and she managed operations for CDC's Office of Security and Emergency Preparedness. Most recently, she served as the deputy management officer for CDC's Center for Surveillance, Epidemiology, and Laboratory Services, overseeing operations for such publications as MMWR and epidemiology systems such as Epi Info. Currently, Cheryl serves as the Deputy Director of Operations for the Office of Safety, Security, and Asset Management, where, since the start of the COVID-19 pandemic she has been leading efforts to operationalize CDC recommendations internally, including developing a publicly available screening tool for facility access and developing hundreds of communications products for facility use.
During the fall semester, Cheryl spoke to Dr. Roberta Pollock's class about her experiences at the CDC and how the CDC responds to public health emergencies. She is also collaborating with the HCC and A&PE on connecting students with a wide variety of internships available at the CDC. Cheryl lives in Atlanta with her husband and two dogs where she still plays soccer and has become an avid trail runner.