As the goalie for Oxy's women's water polo team who was named Division III National Player of the Year during her sophomore year, the competitive nature of Jackie Provost '02 helped propel the Tigers to a national championship in 2000.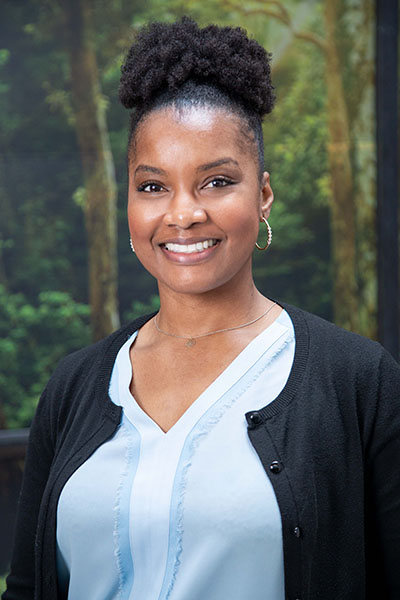 Today, the kinesiology major and member of the Occidental College Athletic Hall of Fame channels that discipline and drive into her chosen field of public health, working as the chief operating officer of the Saban Community Clinic--the institution that began in 1967 as the Los Angeles Free Clinic.
Provost originally intended to pursue a career in medicine, but while working post-graduation as a lab tech at USC, the neuroscientist she was working for urged her to consider public health. "She recognized that my passion was really at the community level," Provost says. "You go into public health wanting to make a change beyond the individual patient, and that's really what I want to do."
After earning a master's degree in public health at UCLA, her first job in the field was running an infertility prevention program for the California Family Health Council, where she had interned during the summer after her first year at UCLA. "It was the most interesting work I had ever done in my life," she says. That led to the UMMA Community Clinic in South Los Angeles, where she eventually became COO. "It was an exciting time," she remembers. "There was a lot of advocacy going on, work that ultimately led to the passage of the Affordable Care Act [in 2010]."
It was her job as a private healthcare consultant that led her to Saban, where she was originally hired as a consultant. As the non-profit's COO for the past two years, she is responsible for all aspects of the day-to-day operations of the clinic's five locations. While she has attended every class reunion since graduation and helped organize the 20th last summer, it's more recently that her engagement with the College has reached a new level.
"Alice Duff of the Black Alumni Organization (BAO) reached out--she started inviting me to events, and it was great. It was really nice to be back on campus," says Provost, who is currently a member of the Executive Committee of the Alumni Board of Governors and an active BAO member. "It's fun! I like to try and have an impact on the place where I had the four most amazing years of my life."