After a few visits to (what would become) Claremont McKenna College when my older brother was a student there, I was determined to spend my college years at a small, residential liberal arts school with a beautiful campus.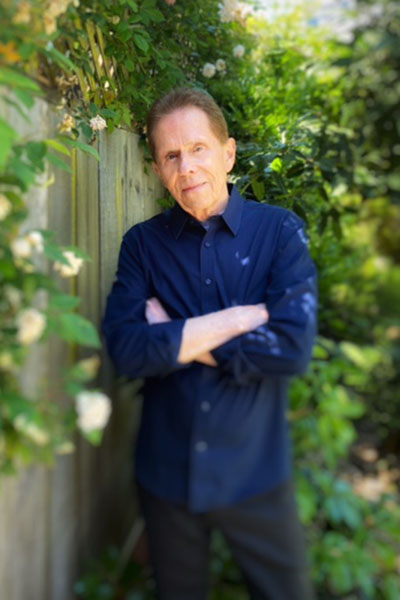 Oxy was close to where I'd grown up in Pasadena, and even closer to the sprawling metro LA area and its many enticements. It seemed like it would be a good fit, and it turned out to be.
I had set my sights on attending dental school; Oxy showed me that the path to one's goals need not be linear or conventional. I became so absorbed by Professor Mahler's freshman Psychology class that I devised a plan to satisfy the science course requirements for dental school within a Psychology major. In fact, faculty members who were so influential in my development as a student and person—Robert Hansen and Constance Perkins in the Art Department, Lewis Owen in the English Department, and David Cole, my mentor in the Psychology Department, were outside what might be considered a conventional circle of influencers for a student headed toward a profession in science-based health care. They taught me how to think, to write, to create; to trust my instincts and pursue my interests with passion and a standard of excellence. Certainly, there were skeptics within the science faculty of the path I had chosen; ultimately, I decided to forge ahead with my plans, and I'm grateful I did.
San Francisco beckoned, with my acceptance to UOP School of Dentistry. I soon met Pamela Gerard, who was pursuing her fine art degree at the San Francisco Art Institute, and was having her own version of the Oxy liberal arts experience on a small campus staffed by prominent artists of all disciplines. We were married and have lived in a Victorian home here in the City ever since. As might be predicted from our being surrounded by urban diversity, with ready access to visual and performing arts, and having a working artist in the family, our lives have centered to a great degree on the arts and travel. We were able to attend so many memorable performances of opera and symphony, often with inexpensive student rush tickets, in our early San Francisco days; from these experiences I developed a real passion for classical music. Pursuing this passion meant once again becoming a student, and after a few years of studies in music theory, voice, and piano, the door was opened to my long association with the San Francisco Symphony, as a member of the Chorus–surely one of the most fulfilling experiences of my life. I give Oxy full credit for having sent me out into the world curious and valuing lifelong learning.
I've spent my professional life primarily in a combination of private practice and teaching; not a day has passed that has not been rewarded in some way by my Occidental education. In my faculty role, and in doing admissions interviews at UOP, I've often thought that certain students and prospective students, who didn't have the benefit of a fine liberal arts education, were highly trained, but somewhat under-educated. This may sound like an odd assessment of students on the doctoral and post-doctoral level, who generally have high GPA's and impressive test scores in the sciences, and are technically qualified for a career in health care. But the broad foundation of knowledge, the acquired world view, and exposure to thinking from different perspectives that are at the core of the Oxy experience, add so many extra dimensions to our lives and to what we have to offer in our personal and professional roles. These extra tools have added immeasurably to my relationships with colleagues, students, and patients throughout my professional life.
When Occidental moved toward embracing a more multicultural approach in its educational programs and student body in the 90's, it stirred controversy. Little did we know how important, and how prescient that move would turn out to be. And Oxy should become more prominent and better-endowed as the future unfolds and it becomes more obvious that the school has been at the vanguard of a social movement that now has considerable momentum. Pamela and I feel strongly that education, and especially higher education of the caliber offered by schools like Occidental, can address so many of the challenges, struggles, and inequities we're encountering in today's world. When we decided to contribute to the future of the school's mission and its future students, creating endowed scholarships made the most sense to us. A private education has become formidably expensive; even for candidates who manage to access the funds to attend, student loan debt can have a major influence on career choices. A talented graduate might be compelled to choose a path based on the need to pay off monstrous student loans rather than on what might be the best use of his or her talent, or what might best benefit society. Scholarships can have a profound effect.
Naturally, most of us are in support of what a fine education can do for our careers, our society, and the world. But it's important to remember the great benefits to be gained in our personal lives from an education at an institution like Occidental. Oxy trains us to reason, to think, and to be stimulated to be perpetual students. During the inevitable challenges and rough patches in life we all experience as humans, being able to access the tools, extra dimensions, and interests we gained from our education can be critical to our health, well- being, and resilience. So, for graduates who feel that they have benefited from the multiple and varied lifelong gifts that their stay in the oasis of Eagle Rock has bestowed on their lives: please consider the school as an eminently worthy beneficiary of your philanthropy.
Photo by Pamela Gerard