Born and raised in the San Francisco Bay Area, Ryan Henderson '18 recalls being drawn to Occidental's unique liberal arts education, the Kahane United Nations Program and close-knit Tiger community.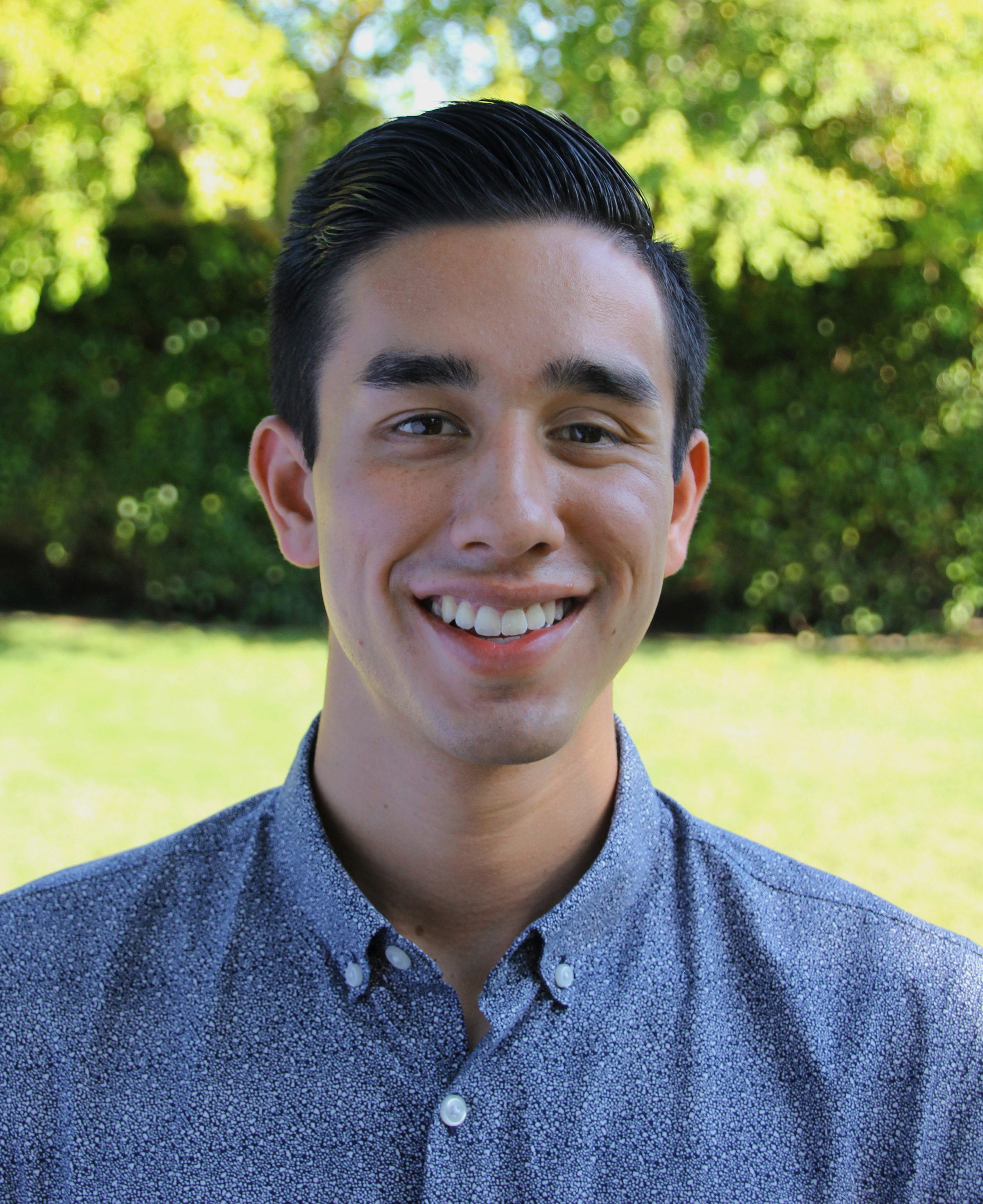 As decision day loomed close in the Spring of 2014, Ryan was still deep in thought about which of his top college choices, including Oxy, to attend. On his final day touring Occidental's campus, the Admissions Office arranged an impromptu one-on-one with the director of the Hameetman Career Center. Despite her full schedule, the director graciously freed her calendar to meet with Ryan and discuss the next four years of his future. The following 90 minutes of conversation, filled with advice he remembers to this day, ultimately sealed his decision to become a Tiger.
"When I look back, that personalized attention and care for the students really exemplified my experience. It was the cherry on top that allowed me to achieve all sorts of things," he says. "I was amazed by the staff and faculty, and how they welcomed me."
Henderson, a nonproliferation analyst for the Department of Energy's National Nuclear Security Administration, remains grateful for the plethora of opportunities at Oxy that helped him forge his career path. The summer of his sophomore year, he interned with the U.S. Department of Homeland Security. His passion for international affairs and love of photography converged into an opportunity to support the Secretary of Homeland Security's senior photographers. In 2017, he studied abroad in Barcelona, fusing his interest in world affairs, economics and Spanish through CIEE's "Economics and Culture" program. He then pursued a summer research internship at the International Budget Partnership in Washington, D.C.
In 2017, Henderson was selected for Occidental's Kahane Oxy at the UN Program, the nation's only full-time residential internship program at the United Nations. He served as a Peacekeeping Analyst for the Permanent Mission of Rwanda.
"Attending Security Council sessions, Fourth Committee meetings and engaging with delegates from around the world was an eye-opening experience" he says. "Seeing diplomacy at the highest level was, quite simply, awesome!"
These experiences deepened his interest in national security and inspired him to pursue a master's degree directly after graduating from Oxy. In 2018, he enrolled in Columbia University's School of International and Public Affairs, concentrating in International Security Policy.
Henderson says he was fortunate to have many impactful professors throughout his time at Occidental. Professors Lan T. Chu, Daron Djerdjian, Robert Ellis, Edmond Johnson and Sanjeev Khagram, among others, helped shape his global perspective and inspire his future academic and professional pursuits.
"Oxy's impact on my life extends far beyond my time on campus. I'm tremendously thankful for the foundation I gained during those years and how it's guided me since."
Henderson continues to support Oxy as a member of the Alumni Board of Governors and alumni volunteer for the Volunteers in Service of Tiger Admission (ViSTA) program. He also serves on Oxy's San Francisco Bay Area Regional Engagement Committee.
"Being able to reciprocate the support that Oxy has invested in me is really special," he says. "It's a joy to stay involved in the Tiger community!"