When Tayler Renshaw enrolled at Oxy, a thriving career in biotechnology was nowhere on her radar. But dedicated mentors, research opportunities in Costa Rica and career advising helped her find her way.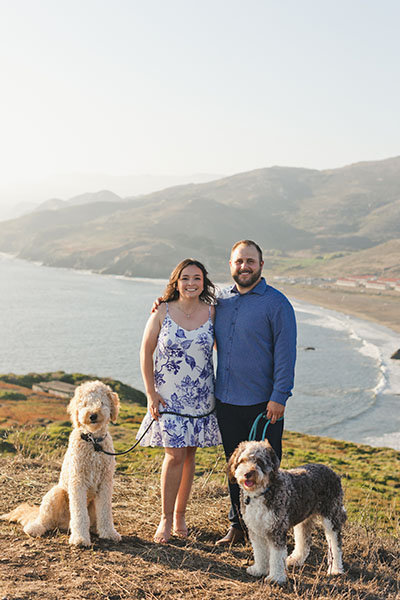 "I had a narrow lens of, 'I like science, I will get a biology degree, I will go to med school, I will be a doctor,'" Tayler says. "It wasn't until I had pre-health advising at Oxy that I opened my eyes to this whole other career that took the critical thinking and strategy skills I honed at Oxy and applied them in completely different career paths that I didn't know existed."
A biology major and kinesiology minor, Renshaw conducted undergraduate research for three years, finding mentorship in biology faculty members Beth Braker, Gretchen North and Shana Goffredi through the department's Costa Rica research program. "They're all really special to me," she says.
After graduating, she pursued a master of business & science (MBS) degree, with an emphasis in clinical and regulatory affairs, from the Keck Graduate Institute. In her current role as a director of regulatory affairs CMC for Astellas Gene Therapies, she strategizes the chemistry, manufacturing and controls (CMC) needed to develop treatments for rare diseases.
"The backbone of cross-functional interactions is working with different people with different levels of understanding and being able to drive strategy within a team," she says. "That is a skill I absolutely learned at Oxy, both in the classroom and athletically."
A soccer player since age 7, Renshaw's deep love of the sport grounded her Oxy experience. "It was important to me to find a place where I could have strong academics with the opportunity to continue the athletic experience, because it was such a huge part of my identity," she says. "Oxy really gave me that." She played for the Tigers all four years as a goalkeeper and earned the league's Brine Award of Distinction.
As an alumna, she returned to the field as an assistant coach for four years. When the COVID-19 pandemic struck, she and other alumni banded together to meet with students virtually and lend support. Later, when she finally was able to visit campus for a women's soccer game, she was greeted with their familiar faces.
"That sort of community is the biggest reason I stay involved. It's the sense of wanting to see those girls succeed, athletically and academically, and being a part of that," she says. "There's something about campus that feels familiar. It feels a bit like going home."