Summer at Oxy usually brings hundreds of Tigers back to campus to celebrate their Alumni Reunion Weekend. With the impact of COVID-19 this year, traditional reunion plans were upended to ensure the safety of our alumni, staff, faculty and students. Yet, many classes still connected in June, for virtual happy hours and informal get-togethers, to reminisce about their Oxy days and to support each other during this challenging time. We are grateful to all who participated and hope to bring you back to campus safely in the near future.
Alumni Seal Awards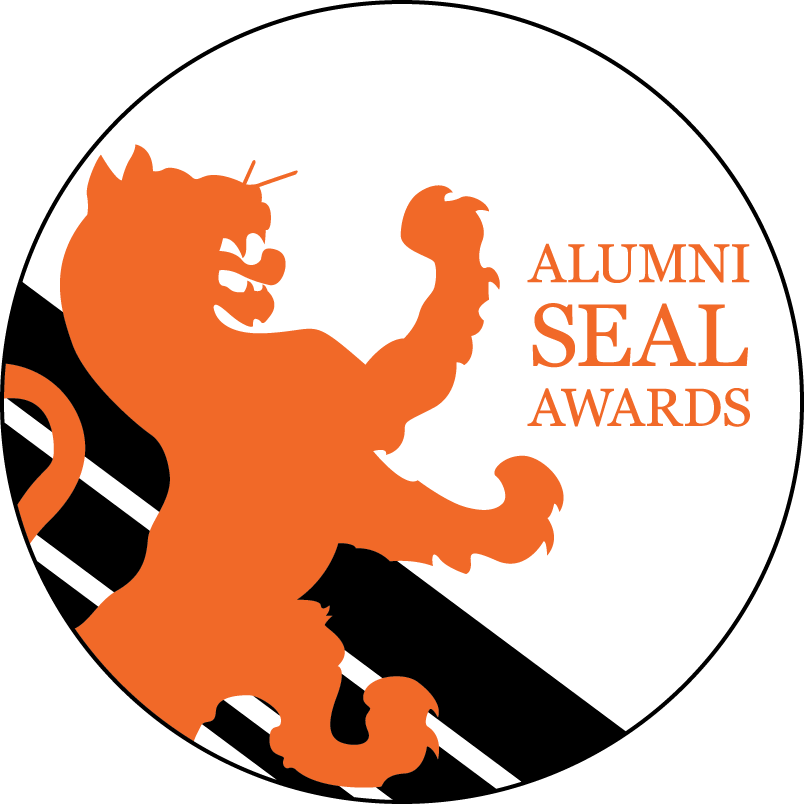 Alumni Reunion Weekend is also when we traditionally present the Alumni Seal Awards. Since 1965, the Alumni Association has paid tribute to inspiring alumni who represent the values and spirit at the core of the Oxy experience. Seal Awards are given annually in the categories of service to the community, professional achievement, service to the College, young alumni achievement, emeriti faculty and alumna/us of the year. This year's 2021 honorees were celebrated with new virtual Alumni Seal Conversations over the summer and fall and hundreds of Oxy alumni had the opportunity to hear and discuss their Oxy stories.
ALUMNA OF THE YEAR: Kimberly Shriner '80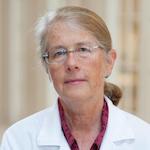 Dr. Shriner is an infectious disease and tropical medicine specialist at Huntington Hospital in Pasadena, CA. Since 1992 she has taught as a faculty member at the hospital. She has been a leader in the COVID-19 response in Pasadena and the San Gabriel Valley, recognizing even before the first cases in the area that COVID was going to pose a serious challenge. She works with the staff at Huntington to train them on PPE use and how to safely work with patients, lower their anxiety, and gives them updates and lectures on COVID and the vaccines. Dr. Shriner is regularly interviewed by local and even national press, answering questions about COVID, vaccines, schools, etc. Over the course of the past year, she has served as Oxy's consultant on all things COVID, working closely with Emmons Wellness Center Director Sara Semal, Presidents Elam and Veitch, Trustees, and numerous committees to ensure that Oxy is prepared and applies best practices in dealing with the pandemic. View Dr. Shriner's Alumni Seal Conversation.
SERVICE TO THE COMMUNITY: Caroline (Schless) Andres '84 P'24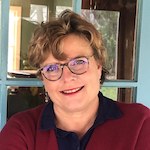 Ms. Andres is a middle school English language arts teacher and writer/performer who is also a passionate advocate promoting affirming policies and procedures for gender expansive children in Illinois public schools. Even with society's growing awareness of the issues facing queer and transgender children, the need to address discriminatory policies toward these students remains pressing. LGBTQ+ children are more likely to face homelessness, be bullied at school and fall to suicide (50% of teen suicides are transgender students). As a parent in the third largest high school district of Illinois, Ms. Andres led an advocacy group that addressed the lack of support for queer students — with specific emphasis on students who identify as transgender, non-binary, or are questioning their gender — to create support within the public schools these students attend. In addition, she and her husband, Phil Andres '84, are the proud parents of Wren Andres '24, who served as a student liaison and rallied other student voices to help bring about positive and lasting change for LGBTQ+ students in Illinois. Ms. Andres's Alumni Seal Conversation is coming soon in early 2022.
FACULTY EMERITUS: Eric Newhall '67 P'99 P'06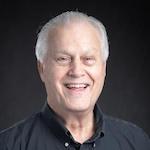 Professor Newhall taught courses in modern and contemporary American literature and culture. He published on subjects ranging from Benjamin Franklin and Ralph Ellison to living and learning communities, and his recent scholarly interests centered on the search for community in post-WWII American fiction. He taught the Survey of American Literature, the Novels of William Faulkner and Toni Morrison, Autonomy and Community in Contemporary American Fiction, and the Social Movements of the 1960s. Within the Cultural Studies Program, he participated in an interdisciplinary course, Perspectives on Justice in American Culture, and offered a Core seminar, The American Dream: An Intercultural Perspective. Newhall was the original director of the Multicultural Summer Institute and has served as associate dean of the College, Faculty Council president and director of the Core Program. Professor Newhall received the Donald R. Loftsgordon Memorial Award for Outstanding Teaching, the Linda and Tod White Teaching Prize for Outstanding Teaching, and the Janosik-Sterling Award for Service to the College.
SERVICE TO THE COLLEGE: Angel Cervantes '94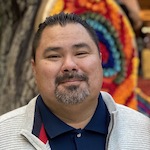 Angel is a teacher in the Los Angeles Unified School District and a professor at Glendale Community College. For over two decades, Angel has served Occidental and the Latino community. As a student, he was as a member of the ASOC and MEChA/ALAS. As an alumnus, he has been involved as a member of the BOG, Alumni Council, Alumni Reunion Committee, ViSTA, ALOED, Leadership Giving, and of course, OCLAA. His achievements include helping to bring César Chavez to Oxy in 1991, co-founding the Latino/a Scholarship Fund in 1994, and, in that same year, he was the first Latino elected as president of the ASOC in the history of the College. Angel has served three terms as the president of OCLAA, helping to create the History Project in the Imagenes Latinas Room. Much of his work as a student and young alumnus was during a tremendously challenging time for Latinos in this country. His service to the College is only a fraction of the work he does to support his community. Angel was a national student leader in the 1990s student movement for immigrant rights, he fasted for 16 days as part of the affirmative action movement in 1995, and he was appointed a city commissioner for the City of Los Angeles and the City of San Fernando. He currently serves as the executive director of the Cervantes Fund for Social Justice and as a radio personality on KROJ 101.5 FM Radio Ollin - the radio station he helped to found in the San Fernando Valley. Angel will return to Oxy in early 2022 for a special discussion about Oxy in the 1990s.
PROFESSIONAL ACHIEVEMENT: Namandje Bumpus '03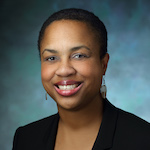 Dr. Bumpus is the E.K. Marshall and Thomas H. Maren Professor and Chair of the Department of Pharmacology and Molecular Sciences at the Johns Hopkins University School of Medicine. She joined the faculty at Johns Hopkins in 2010. Dr. Bumpus earned a BA in biology at Oxy in 2003. She then went on to complete a PhD in pharmacology at the University of Michigan in 2007, and a postdoctoral fellowship in molecular and experimental medicine at The Scripps Research Institute in La Jolla, CA in 2010. Dr. Bumpus' laboratory focuses on defining mechanisms that underlie inter-individual differences in drug outcomes. She is internationally recognized for her contributions to the development of drugs to treat and prevent HIV infection. Her many honors include the Leon I. Goldberg Award from the American Society for Clinical Pharmacology and Therapeutics, the James Gillette Award from the International Society for the Study of Xenobiotics, the John J. Abel Award in Pharmacology from the American Society for Pharmacology and Experimental Therapeutics and the Presidential Early Career Award for Scientists and Engineers awarded by the Obama administration. View Dr. Bumpus's Alumni Seal Conversation.
SERVICE TO THE COMMUNITY: Jose "Pete" Garcia '66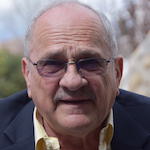 Dr. Garcia retired from state government in January 2015 after serving for four years as Secretary of Higher Education in New Mexico. Prior to this appointment, he was a faculty member at New Mexico State University for more than three decades, specializing in Latin American politics. He directed the Title VI Latin American program for 13 years at NMSU, as part of a nationally ranked UNM-NMSU consortium, and he co-founded the Paso del Norte Water Task Force, an international organization convening water managers and experts in the binational region, chairing it in 2010. He has written a blog since 2008, La Politica New Mexico, dealing with New Mexico politics and the U.S.-Mexico border. As Secretary of Higher Education Dr. Garcia was responsible for the oversight of 24 institutions of higher learning. He was active as chair of the $2.3 billion Education Trust Fund, strengthening the college savings plan for New Mexicans. Dr. Garcia created the first performance-based funding formula, rewarding institutions for performance (graduation rates, closing the achievement gap, STEM degrees) rather than costs for operation. He initiated the first sustained agenda between the Higher Education Department and the four New Mexico Tribal Colleges, advocating for stronger ties between the states and the tribes in issues of higher education.
ERICA J. MURRAY '01 YOUNG ALUMNA AWARD: Cheryl Prigodich '06
Cheryl graduated from Oxy in 2006 (psychology major, women's studies minor). During her time at Oxy, she was a mentee of Alumna of the Year Dr. Kim Shriner, working part time at Dr. Shriner's infectious disease practice and volunteering for Dr. Shriner's multidisciplinary nonprofit for individuals with HIV/AIDS, The Phil Simon Clinic. At Oxy, Cheryl played on the women's soccer team and was an all-conference jumper and thrower for women's track & field. Upon graduation, Cheryl worked as an emergency medical technician in Los Angeles for two years, then earned her Master of Public Health degree from Dartmouth Medical School, and later was awarded a Presidential Management Fellowship at the Centers for Disease Control and Prevention (CDC). Cheryl has spent the last 12 years working at the CDC in various different capacities. Currently, Cheryl serves as the deputy director of operations for the Office of Safety, Security, and Asset Management, where, since the start of the COVID-19 pandemic she has been leading efforts to operationalize CDC recommendations internally, including developing a publicly available screening tool for facility access and developing hundreds of communications products for facility use. View Cheryl's Alumni Seal Conversation.
50th Reunion
One of the highlights of Alumni Reunion Weekend is the celebration of the 50th reunion - this year's class of 1971. Thank you to the 50th Reunion Committee for organizing a virtual gathering during which Class of 1971 classmates reminisced about their fondest Oxy memories. Both Classes of 1970 and 1971 were able to hold virtual Fifty Year Club induction ceremonies where they participated in the tradition of sharing their class profiles. Read the 1970 class profile and the 1971 class profile.
Class of 1971
50th Reunion Committee
David H. Alpert '71
Lynne Chaffee Berry '71
Margot Sanders Eddy '71
Dr. Hal E. Hansen '71
Brenda Barham Hill, Ph.D. '71 P'03
Russell A. Reece '71 P'95 GP'22
Andrew E Rubin, J.D. '71