Taking advantage of its location in Los Angeles, Occidental College's Music Department has developed one of the country's top music industry programs, according to Billboard magazine.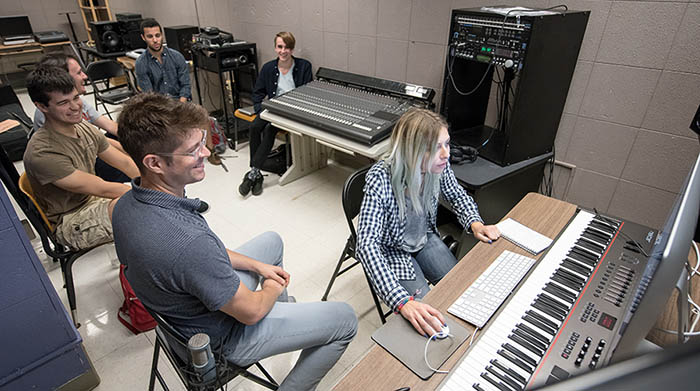 Occidental is one of 20 schools—and the only liberal arts college—listed inBillboard's annual alphabetical accounting of top music programs that includes USC, UCLA and NYU. "For those seeking music careers, in front of or behind the mixing board, the following schools are at the top of their class," the magazine says in itsMarch 23 edition.
"What's great about the Billboardrecognition is that we're being recognized for offering a cutting-edge music production program in a wholly new way: through a grounding in a diverse liberal arts education that makes the most of our Los Angeles location," says David Kasunic, associate professor of music and department chair. "Through courses, internships, and our alumni network, our students enter the industry in a way that sets them up not just for success but to be creative leaders."
Occidental's "highly regarded music program (works by faculty member/composer Adam Schoenberg earned two Grammy nominations in 2018) is further leveraging its location and alumni ties to the music industry," Billboard reports.
Last year Oxy launched a new academic concentration in music production and added new courses in songwriting, thanks to financial support from the Johnston-Fix Foundation. Additional funding from the Mellon Foundation has made it possible for the College to host visits from industry professionals, including Ludwig Göransson, who won an Oscar in February for his Black Panther score, the magazine says.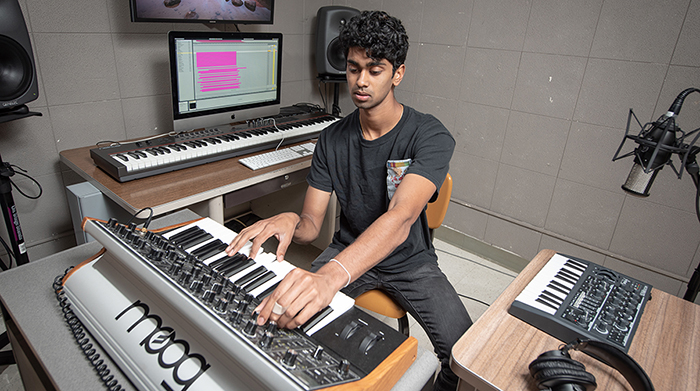 Billboard briefly notes that Oxy alumni include such prominent music industry figures as manager Ian Montone '89 (Jack White, LCD Soundsystem), Warner Music Group Steve Cooper '68, and music attorney John Branca '72, Billboard's 2016 Lawyer of the Year. But that list barely scratches the surface.
Other Oxy alumni in the industry are Guy Carawan '49, musical director of Tennessee's Highlander Folk School, credited with turning "We Shall Overcome" into a civil rights anthem; music attorney Richard Leher '66 (Rolling Stones, Pearl Jam); Welz Kaufmann '83, president and CEO of Chicago's Ravinia Festival; and singer-songwriter Ramona Gonzalez '09, aka Nite Jewel, who currently serves as Occidental's Johnston-Fix Professor of the Practice in Songwriting.